Free State Review is published in print twice a year. We are looking for poetry, fiction, personal essay, and one-minute plays. Upon acceptance of your submission, you grant Free State Review First North American Serial Rights and the right to publish your work on our website for up to six months after your work is printed in our journal. Publishing rights revert back to the author after printing, but if you do print elsewhere, we ask you note us as publishing your work first. If you have a simultaneous submission please let us know. Prose should be 500-4,000 words; poetry can be any length or style. Poetry submissions can include 3-5 poems in a single document. Strange is not always better; simple and clear are not always memorable. Try to split the difference between the abstract and the concrete.

No more oyster poems, please.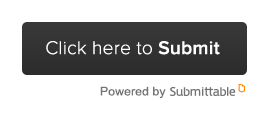 [Read our Duotrope interview!]
[Read our NewPages profile!]


Want to help us keep doing what we're doing?
Go ahead, tip us! Don't worry, it won't affect your acceptance
chances, but it will put a smile on our faces.
Choose your amount--we're not looking.